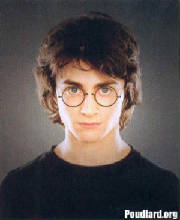 Biography for Daniel Radcliffe
Birth name

Daniel Jacob Radcliffe

---

Nickname

Dan

---

Height

5' 5½" (1.66 m)

---

Mini biography

Daniel Jacob Radcliffe was born on July 23rd, 1989 to Alan Radcliffe and Marcia Gresham. He began performing in small school productions as a young boy. Soon enough, he landed a role in David Copperfield (1999) (TV), as the young David Copperfield. A couple of years later, he landed a role as Mark Pendel in The Tailor of Panama (2001), the son of Harry and Louisa Pendel (Geoffrey Rush and Jamie Lee Curtis). Curtis had indeed pointed out to Daniel's mother that he could be Harry Potter himself. Soon afterwards, Daniel was cast as Harry Potter by director, Chris Columbus in the film that hit theaters in November 16, 2001, Harry Potter and the Sorcerer's Stone (2001). He was recognized worldwide after this film was released. Pleasing audiences and critics everywhere, filming on its sequel, Harry Potter and the Chamber of Secrets (2002) commenced shortly afterwards. He appeared again as Harry in Harry Potter and the Prisoner of Azkaban (2004) directed by Alfonso Cuarón and will also be in Harry Potter and the Goblet of Fire (2005).

Now being one of the world's most recognizable people, Daniel leads a somewhat normal life. He has made friends working on the Harry Potter films, which include his co-stars Rupert Grint and Emma Watson. Hopefully, he will continue his blossoming acting career and be truly brilliant.

---

IMDb mini-biography by

Trivia

Likes to play pranks. He took co-star Robbie Coltrane's cellular phone and changed it so all the messages were in Turkish.

Has two dogs, border terriers: named Binka & Nugget.

Tried reading the first Harry Potter book when he was 8 years old, but was unable to finish it. Finally read the entire book when he was cast in the lead role of the film

Has never actually seen the film The Tailor of Panama (2001) in which he appeared.

His favorite book from the Harry Potter series so far is number three, Harry Potter and the Prisoner of Azkaban.

Although he loves to play Playstation, listen to music (some of his faves are The Stereophonics, R.E.M. and U2), and write, he's also very active and energetic. He loves to run and enjoys football (soccer) and other sports.

In February 2002, he was nominated for, and won "Best Newcomer" at the Variety Club 'Award' ceremonies.

Received the Sir James Carreras Award For Outstanding New Talent for his role in Harry Potter at The Variety Club Showbusiness Awards 2002.

Voted Person of the Year 2002 by Time Kids.

Has stated that 12 Angry Men (1957) is the first black & white film he ever saw and is also his favorite film.

He also named Jane's Addiction, Libertines, The, Rage Against the Machine and Darkness, The among his favourite bands.

The casting agent for the Harry Potter films was one of his father's friends and when he saw Daniel he thought he looked perfect for the part after almost giving up. Daniel auditioned for, and got the part, that he is now most recognized for, Harry Potter.

He enjoys listening to the music of Blurr, Muse, The Music, Zwan and Brendan Benson.

A February 23, 2004 article in English newspaper The Sun listed him as Britain's third richest teenager behind only Prince Harry Windsor and Charlotte Church. He is said to be worth 5 million pounds.

Has earned 6 million pounds so far portraying Harry Potter, making him the second richest teenage in Britain behind Prince Harry Windsor's 14 million pounds. [2004]

Can rotate his arm at a 360 degree angle.

Is a big fan of Gary Oldman, his co-star in the latest film in the Harry Potter series, Harry Potter and the Prisoner of Azkaban (2004).

A fan of Fulham Football Club.

He is a fan of Red Hot Chili Peppers and attended their London concert in June 2004.

Is learning to play bass guitar.

Some of his favorite music groups are Stratovarius (Finland), Huey Lewis and The News (USA), and Tom Robinson (England).

Favourite actors include Cameron Diaz, Scarlett Johnasson and Ben Stiller.

He originally disliked the "Harry Potter" books when he first read them.

Especially like the music group the Sex Pistols. He also plays the bass guitar.

He is a fan of indie rock. Some of his favourite bands include: The Zutons, Razorlight, The Libertines, Bloc Party, Hope of the states, The Futureheads and Kaiser Chiefs.

Delays between filming the second and third Harry Potter movies were caused because his parents wanted him to be able to attend normal school for a while.

Says he doesn't read any articles or reviews about himself or his movies.

He supports Demelza House which is a charity. He always asks his fans to donate to the charity every Christmas and on his birthday instead of sending him gifts.

Personal quotes

After being cast as Harry Potter: "I think I'm a tiny bit like Harry 'cos I'd like to have an owl. Yeah, that's the tiny bit, actually."

"I don't know. People tell me I look mournful. They say, "Cheer up, Dan, it's not that bad!" Sometimes I just look into space, which freaks people out. If I was ever required to do anything other than look haunted, I could. I'm a happy person. Though I don't, like, dot my "I's" with hearts or anything - that would be too happy."

"I'm not much of a cake person."

"But I don't think it's going to happen. I don't think I'll do all of them - I'll probably get too spotty or too tall or I'll shrink or something."

"Absolutely. 100 percent." [on believing in magic]

"I was in the bath at the time, and my dad came running in and said, 'Guess who they want to play Harry Potter!?' and I started to cry. It was probably the best moment of my life."

"I'm not clumsy, I'm just accident prone."

Upon seeing the movie: "I'm a bit nervous about whether people will like it, but I've seen it, and I'm sure they will. It's really good - it's quite scary, it's quite emotional. Even I cried and I don't cry easily! I cried at the end credits when my name came up, and I was, like, Oh my God! I can't believe that's my name! I've met so many people since we started filming and it's been wonderful. I've progressed so far and changed so much since the beginning. It's been like a real journey."

On considering himself as a heartthrob: "Personally I can't see it, but if other people can, fine. Cool!"

"I would consider doing any part as long as the script is good and the film has an interesting director."

"I like them, but it's hard to concentrate when the bats fly about, and they pee while they fly." [about the bats on the set]

"I've never been one of the cool people at school, but then again, I don't get the people who are cool. It's not that I don't like them, it's just that they don't interest me."

"Too many little numbers on one page!" - about math

"Stage is much more intimidating than going before the cameras, because you can really screw up, and can't do a retake."

"When I go back to school everyone asks a lot of questions. Then, after about a week, when I've answered everything, we get back to normal."

"It's too far down the road to decide about a fifth movie. I'm still the same age Harry is, and I haven't actually grown that much."

"Fans are really important for me. And if they take pains to write me, it's the minimum that I answer myself."

"I think I'm highly normal. I'm attending school after acting, I'm going out with friends, going to the cinema - I'm just doing everything a normal teenager does. People think I can't leave the house without being in a crowd of fans - but that's not true. I'm able to do more things than people might think."

"I'm thrilled of the acceptance I get abroad. The people are so hearty, warm and grateful and I feel privileged having seen so many countries and some of the greatest monuments."

"When I get into trouble at school I'd like to take an invisibility cloak, drape it over me and sneak out the door. Or I'd like to have a 3 headed-dog because then no one would argue with me"

"I played a trick on the make-up department where I put a fake blood capsule in my mouth, pretended to trip on the stairs and let the blood come out of my mouth. They really fell for it, then they chased after me with a water pistol."

"Everyone on the set has a mobile phone, and I found by pushing a few buttons, they could be programmed into different languages. I fixed Robbie's (Coltrane) to speak in Turkish."

---

Salary

| | |
| --- | --- |
| Harry Potter and the Chamber of Secrets (2002) | $3,000,000 |
| Harry Potter and the Sorcerer's Stone (2001) | $110,000 |

---

Where are they now

(May 2003) Currently filming in Harry Potter and the Prisoner of Azkaban

(April 2004) Filming "Harry Potter and the Goblet of Fire."

(March 2005) Completed filming of Goblet of Fire.

Biography for Rupert Grint
Birth name

Rupert Michael Grint

---

Height

5' 10" (1.78 m)

---

Mini biography

Rupert Michael Grint was born on August 24, 1988 in Hertfordshire, England, UK. Although only acting in one school play before being cast in the popular wizard series, "Harry Potter", Rupert has already proved himself one of the most recognized actors on the big screen. When he heard that there was going to be auditions for "Harry Potter and the Sorcerer's Stone", he decided to go for it.

Unlike the other children who were auditioning, Rupert came in with a rap that promoted the character he was auditioning for, Ronald Weasley, and was chosen soon afterwards. 'Sorcerer's Stone' was a big hit, as was the follow-up, 'Chamber of Secrets', and he has already filmed episode three, Harry Potter and the Prisoner of Azkaban (2004), which was released on Friday, June 4, 2004. He's finished filming the fourth movie, Harry Potter and the Goblet of Fire (2005).

---

IMDb mini-biography by

Trade mark

Red hair

---

Trivia

Has one brother and three sisters.

On his audition tape for Harry Potter, he performed a rap he wrote promoting himself for the role of Ron Weasley.

Loving the Harry Potter series, Rupert Grint found out that there were auditions for the feature film, so he got the part although he had previously only acted in one school play.

Siblings are: James (b. 1990); Georgina (b. 1993); Samantha (b. 1996); and Charlotte (b. 1999).

Says he would like to be invisible so he could sneak out of detention at school

Is arachnophobic

Plays the guitar.

He attends an all boys-school in his hometown.

He likes all kinds of music, but his favourite is rap.

Favorite school subject is Chemistry.

His favorite actor is Jim Carrey. He likes movies like Shrek, Ace Ventura, How the Grinch Stole Christmas and Dumb and Dumber.

His favourite sport is football (soccer)

Forgot to write the essay describing his character (Ron Weasley) to director Alfonso Cuaron, because "that's what Ron would have done".

Took GCSEs at Richard Hale School, Hertford.

After taking his GCSE exams in May/June 2004, he chose to finish school at the age of sixteen to focus on his role in the Harry Potter films.

Can ride a unicycle.

He can speak German, though only a little, such as numbers and little sentences.

Personal quotes

[answering to "Is Emma Watson actually bossy like Hermione?"] I'd tell you, but she'd hurt me.

"To bad brooms can't really fly. Now if you miss the bus you can't just go in your room and fly to school with a nimbus two thousand!"

"Being famous is wicked, but it's better to be normal."

"Oh, they're scary. To think that people are going to be playing with you!" [About Harry Potter action figures]

"All my brothers and sisters and friends have really helped me. They make my life normal. I still have arguments with my brother. And the little ones don't really understand. They just treat me like Rupert. Which is brilliant, really."

"Fans asking for my autograph is really weird. It's hard to get used to."

"I've tried several disguises and stuff but that doesn't work. I do get recognised sometimes but it's cool,"

"Things at home didn't change much. I still have to clean my own room!"

"When I read the books, I imagined that the family of Ron Weasley was my family. After reading the books, I knew the Weasleys inside out."

[Rupert would also like to play Malfoy]. 'He's pretty nasty all times, and that would be quite fun. It would be cool to have the audience against me'.

"It's really weird to get recognized and people call you 'Ron'."

"I am the biggest Harry Potter fan, I even was before I knew there was going to be a film. I read all the books. The fourth one is amazing. It's scary. But I like all the books. You've got to read them all to get the complete Harry Potter experience. In the third book I like all the bits about scabbers being an Animagus. And I like that Ron gets an owl."

[about don't be an assiduous student in school]"There is some truth in that statement. [laughs] I don't like school, which makes it easier for me not to do my homework. Evidently, my professors aren't very happy. And being in the Harry Potter movies doesn't give me any special treatment. For example, when I returned to school after Prisoner of Azkaban shooting, I had several hours of detention because I hadn't done my schoolwork."

---

Where are they now

(April 2004) Filming "Harry Potter and the Goblet of Fire."

(June 2005) Currently filming the movie Driving Lessons co-starring fellow Harry Potter star Julie Walters and Laura Linney.


Biography for Emma Watson(II)
Birth name

Emma Charlotte Duerre Watson

---

Nickname

Em

---

Height

5' 6½" (1.69 m)

---

Mini biography

Emma Charlotte Duerre Watson was born in Oxfordshire, England on April 15, 1990. At school, she took the lead role in several plays, including 'Arthur: The Young Years' and 'The Happy Prince'. Along with plays, Emma participated in many other school productions, including the Daisy Pratt Poetry Competition, in which she won first place for her year at age seven. Harry Potter and the Sorcerer's Stone (2001), is Emma's debut into the world of professional acting. Competing against many other girls for the role of Hermione Granger, she didn't expect to get the part.

Away from the cinematic world, Emma enjoys playing hockey most of all, and she also likes debating. Although her hair is brown in the movie, she's naturally a blonde. She once dressed up as a witch for Halloween, but she had no idea that years later, she would be playing one in the Harry Potter movie. Her parents, Jacqueline and Chris, who are lawyers, are divorced. Emma lives with her mother and younger brother Alex. Her role models are Julia Roberts, Goldie Hawn, John Cleese and Sandra Bullock.

---

IMDb mini-biography by

Trivia

She has a younger brother named Alex, who is three years younger (b. 1993).

On other roles: "Now that I've played the snotty, bossy, posh Hermione Granger, I'd like to play some American high school girl. I want to play something totally different. I want to play every kind of character and every point of view, but I'm probably going to be playing Hermione for a while."

Has two cats named Bubbles and Domino.

Her favorite sports are hockey, tennis and rounders.

Favorite Harry Potter book is "Harry Potter and the Prisoner of Azkaban".

She served on a jury to select the 2004 teenaged film-makers' "First Light Film Awards" ceremony held in London's Leicester Square. Other jurors included Pierce Brosman, Kenneth Branagh, and Samantha Morton.

At 13, after being a teenager for just ten months, she placed tenth in "The Hottest Female Stars", in February 2004.

She was named after her paternal grandmother, who, after marriage, became "Emma Charlotte Duerre Watson."

Broke her wrist while filming the second Harry Potter film. She can be spotted wearing a cast on her wrist during the Polyjuice Potion scene.

Shares birthday with Harry Potter and the Prisoner of Azkaban (2004) co-star Emma Thompson.

Can also speak French, Italian and German.

Personal quotes

"I never wear pigtails, I wear PLAITS" (in response to a reporter asking her whether she always wore pigtails)

Hardest scene: "Neville comes up to me with his toad, Trevor, and says,"Do you want to kiss Trevor goodnight?" Every time he did this I burst into laughter. I was supposed to give him an "I hate you" look, but I couldn't help myself. It took me about eight takes to get it."

"It was unbelievable seeing me as an action figure! In a few months, toddlers all around the country will be biting my head off!"

On kissing her co-stars: "Oh my God, no, no chance, no chance. That's not in my contract!"

"My friends are all really nice about my fame, they're just curious really, they ask lots of questions..."

"She's rock and roll. She's feisty. Girl power!" - on how her character, Hermione Granger, has matured.

"That's the good thing about them! They all ask exactly the same questions and you can say exactly the same answers! You don't have to think, you can just stand there like a broken record going LALALA..." (On reporters asking the same questions over and over)

[on working with boys] "I like being around mixed company. Dan and Rupert definitely make their fair share of cheeky comments about me being girlie, but it's all in good fun."

"It took me three films to get Hermione in jeans. To get out of the robes with the tights and the itchy jumpers. Whoo-hoo!"

"I hope my head doesn't get very big. I'm just going to keep my feet on the ground, stick to friends and family and try and lead a normal life." (I feel her head has gotten a little big,(Sources: Emma Watson official site))

---

Where are they now
Biography for Robbie Coltrane
Birth name

Anthony Robert McMillan

---

Height

6' 1" (1.85 m)

---

Spouse

| | |
| --- | --- |
| Rhona Gemmell | (1999 - present) (separated) 2 children |

---

Trivia

Son born c. 1992; daughter born c. 1998

Graduated from the Glasgow School of Art where he majored in drawing, painting and film.

Has two children: Alice and Spencer.

Frequently plays giants and has to wear padding, lifts, and has to be shot from below, in such film as the "Harry Potter" series, where he played "Hagrid", and in Van Helsing (2004), where he was generated into a computer to play a bear-sized "Mr. Hyde".

Has appeared in four films opposite a former member of Monty Python's Flying Circus. His cast mate in Nuns on the Run (1990) was Eric Idle. He appeared in The World Is Not Enough (1999), Harry Potter and the Sorcerer's Stone (2001), and Harry Potter and the Chamber of Secrets (2002), all of which also starred John Cleese.

Only took the role of Hagrid in the Harry Potter series after his children urged him to do so.

Personal quotes

"In real life, I'm 6' 1" - each way pretty well, north and south and east and west, unfortunately."

---

Biography from Leonard Maltin's Movie Encyclopedia:

He's not black and he doesn't play the tenor sax. But he is an uninhibited, tubby comedy actor who's been brightening British cinema for more than a decade, providing expert comic relief in such films as Flash Gordon (1980), Britannia Hospital (1982), Krull (1983), Absolute Beginners (1986), and Henry V (1989, as Falstaff). Coltrane limned a serious role as a mechanic in Mona Lisa (1986), and came to America to play the awestruck racetrack teller in Let It Ride (1989). But he gained major recognition on both sides of the Atlantic for his starring roles in religious garb, playing a small-time crook in drag in Nuns on the Run (1990), and the erroneously chosen Pope Dave in The Pope Must Die(t (1991). OTHER FILMS INCLUDE: 1985: Revolution, Defence of the Realm 1986:

Caravaggio 1989: Bert Rigby, You're a Fool 1993: The Adventures of Huck Finn
Biography for Jason Isaacs
Height

5' 11" (1.80 m)

---

Mini biography

Graduated from Laurence Olivier's "alma mater", the Central School of Speech and Drama, and became popular in his home country of England for his performances on both television and stage.

---

IMDb mini-biography by

??? anonymous ???

---

Spouse

| | |
| --- | --- |
| Emma Hewitt | (1988 - present) 1 child |

---

Trivia

Has a baby daughter named Lily, born on 23 March 2002

Was set to play Dr. William Birkin in Resident Evil: Apocalypse (2004), but left the project.

Had an uncredited role as Dr. William Birkin (and the narrator) in Resident Evil (2002).

Personal quotes

"I went off and read the books after the audition and I read all four books in one sitting - you know - didn't wash, didn't eat, drove around with them on the steering wheel like a lunatic. I suddenly understood why my friends, who I'd thought where slightly backward, had been so addicted to these children's books. They're like crack."

"Every time I make a plan, God laughs at me."

"I imagine like most of us that I'd like obscene amounts of money but the people I met and worked with who have those obscene amounts of money and have obscene amounts of fame have awful lives. Really. I mean hideously compromised lives. And I can go anywhere. No one knows who I am. I can go on the tube and bus and wander through the streets. So I'm quite happy not to get the girl."
Biography for Michael Gambon
Height

6' (1.83 m)

---

Mini biography

After joining the National Theatre, under the Artistic Directorship of Sir Laurence Olivier, Gambon went on to appear in a number of leading roles in plays written by Alan Ayckbourn. His career was catapulted in 1980 when he took the lead role in John Dexter's production of "Galileo". Since then, Gambon has regularly appeared at the Royal National Theatre and the RSC. Roles include, King Lear, Othello, Mark Anthony and Volpone. He was described by the late Sir Ralph Richardson as being "The Great Gambon" and he is now considered to be one of the British theatre's leading lights. He was made a CBE in 1992.

---

IMDb mini-biography by

Trivia

Antique weapon enthusiast.

Knighted by Queen Elizabeth II.

Auditioned for the role of James Bond after George Lazenby left the series, but was turned down because they didn't want to hire another unknown.

In 2002, was named the successor to the late Richard Harris as Professor Dumbledore in the Harry Potter series. His Potter debut will be in Harry Potter and the Prisoner of Azkaban (2004).

He was awarded the Laurence Olivier Theatre Award in 1986 (1985 season) for Best Comedy Performance for "A Chorus of Disapproval".

He was awarded the Laurence Olivier Theatre Award in 1988 (1987 season) for Best Actor in a New Play for his performance in "A View from the Bridge".

He was nominated for a Laurence Olivier Theatre Award in 2001 (2000 season) for Best Actor for his performance in "The Caretaker" at the Comedy Theatre.

He was nominated for a Laurence Olivier Theatre Award in 1999 (1998 season) for Best Actor for his performance in "The Unexpected Man".

He was nominated for a 1998 Laurence Olivier Theatre Award for Best Actor of the 1997 season for his performance in "Tom and Clem" at the Aldwych Theatre.

He was nominated for a 2003 Laurence Olivier Theatre Award for Best Actor of 2002 for his performance in "A Number" at the Royal Court Theatre Downstairs.

He was awarded the 1987 London Evening Standard Theate Award for Best Actor for his performance in A View from the Bridge.

He was awarded the 2000 London Critics Circle Theatre Award (Drama) for Best Actor for his performance in The Caretaker at the Comedy Theatre and Cressida at the Albery Theatre.

He was awarded the 1990 London Critics Circle Theatre Award (Drama Theatre Award) for Best Actor for his performance in Man of the Moment.

He was awarded the 1995 London Evening Standard Theatre Award for Best Actor for his performance in Volpone.

After going round the final corner of the "Top Gear" (1978) test track on two wheels during their Star In A Reasonably Priced Car segment, the corner was named after him.

An Associate Member of RADA.

Was nominated for Broadway's 1997 Tony Award as Best Actor (Play) for "Skylight."

Graduated from the Royal Academy of Dramatic Art (RADA), London, England.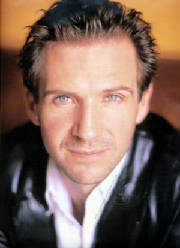 Suprisingly meet our new Lord Voldemort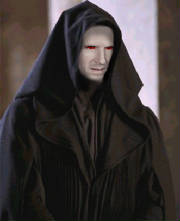 Lord Voldemort
Biography for Ralph Fiennes
Birth name

Ralph Nathaniel Fiennes

---

Height

6' (1.83 m)

---

Mini biography

Eldest of 6 children born to photographer Mark Fiennes and his wife, Jini - aka Jennifer Lash - a novelist. Siblings are Martha, a director; Magnus, a musician; Sophie, a producer; and twins Joseph, an actor, and Jacob, a gamekeeper. Foster brother Michael (Mick) is an archaeologist. Cousin is British explorer Sir Ranulph Fiennes. Attended Bishop Wordsworth Boys' School, the Chelsea College of Art & Design, and the Royal Academy of Dramatic Art. Joined Britain's Royal National Theatre in 1987 and the Royal Shakespeare Company in 1988.

---

IMDb mini-biography by

Spouse

---

Trivia

Son of photographer Mark Fiennes and novelist/painter Jini Fiennes (AKA Jennifer Lash).

Name pronounced "Rafe Fines."

Ranked #34 in Empire (UK) magazine's "The Top 100 Movie Stars of All Time" list. [October 1997]

Of the roughly one dozen actors to play Hamlet on Broadway, he is the first to win a Tony Award for doing so, in the 1995 Almeida Theatre production directed by Jonathan Kent.

Brother of Martha Fiennes and Joseph Fiennes.

Chosen by Empire magazine as one of the 100 Sexiest Stars in film history (#33). [1995]

On 3 March 2001, he received the William Shakespeare Award from the Shakespeare Theatre in Washington DC. Past recipients include Mel Gibson, Patrick Stewart, Lynn Redgrave, Kenneth Branagh, and Kevin Kline.

His uncle, Nicholas Lash, is a former priest and Cambridge theology professor, and his great-uncle, Dom Patrick Moore, is a Benedictine monk.

Partner is Francesca Annis. [1995 - present]

Gained several pounds of muscle for his role in Red Dragon (2002).

His performance as Amon Goeth from his film Schindler's List was ranked #15 on the American Film Institute's Villains list in their compilation of the 100 years of The Greatest Screen Heroes and Villains.

Is the oldest of 6 children - younger siblings; Martha Fiennes (b. 1964), Magnus Hubert Fiennes (b. 1965), Sophia Victoria Fiennes (b. 1967) and Jacob Mark Fiennes & Joseph Fiennes (fraternal twins) (b. 27 May 1970). He also has a foster brother, Michael Emery (b. 31 Dec 1952) who has been with the family since he was 11.

A Member of the RADA Council.

He and his The End of the Affair (1999) co- star Julianne Moore have acted in separate Hannibal Lecter films: he in Red Dragon (2002) and she in Hannibal (2001).

His tattoo in Red Dragon (2002) took eight hours to apply.

Appears in Harry Potter and the Goblet of Fire (2005) with Gary Oldman. Both of them have played villains in the Hannibal Lecter films: Fiennes played Francis Dolarhyde in Red Dragon (2002), and Oldman played Mason Verger in Hannibal (2001).

Of the roughly one dozen actors to play Hamlet on Broadway, he is the first to win a Tony Award -- as Best Actor (Play) -- for doing so, in the 1995 Almeida Theatre production directed by Jonathan Kent.

Nephew of famed explorer Ranulph Fiennes.

4th cousin of Lord Saye & Sele, owner of Broughton Castle, which appears in Shakespeare in Love as Viola's house.

8th cousin to HRH The Prince of Wales.

Personal quotes

"It's 'Rafe', actually."

"I veer away from trying to understand why I act. I just know I need to do it."

---

Where are they now

(April 2005) Stars in Shakespeare's "Julius Caesar" as Mark Antony at London's Barbican Centre, in a production by Deborah Warner with Fiona Shaw (Calpurnia) and John Shrapnel (Caesar). The production will be on tour to France and Spain later this year with the same cast.


Rita Skeeter
Biography for Miranda Richardson (I)
Birth name

Miranda Jane Richardson

---

Height

5' 5" (1.65 m)

---

Mini biography

Miranda Richardson was born in England on March 3rd 1958. She comes from Southport in Lancashire (near Liverpool), and has one sister, eight years her senior. Her parents and sister are not involved in the performing arts. At an early age, she performed in school plays, having shown a talent and desire to 'turn herself into' other people. She has referred to it as 'an emotional fusion; you think yourself into them'. This mimicry could be of school friends or film stars. She left school (Southport High School for Girls) at the age of 17, and originally intended becoming a vet. She also considered studying English literature in College, but decided to concentrate on drama and enrolled at the Bristol Old Vic Theatre School (as did many well-known British actors). After three years she graduated and moved into repertory theatre. She became affiliated with the Library Theatre in Manchester in 1979, where she became an assistant stage manager. She obtained her Equity card, and after several regional productions, first appeared on the London stage (Moving at Queens Theatre) in 1981. British television roles soon followed, and then film. Since then, Miranda has moved into the international arena, and has made films in America, France and Spain. Television work (on both sides of the Atlantic) continues, as does some stage work. Her roles are diverse, but powerful and engaging. She has been quoted as stating "what I basically like is doing things I haven't done before" and this continually comes through in the variety of roles she has played in her career. She is also selective in the roles she takes, being uninterested in performing in the standard Hollywood fare, and preferring more offbeat roles. She was approached to play the Glenn Close role in 'Fatal Attraction', but found it 'regressive in its attitudes'. Her attitude is summed up by a quote from an interview that appeared in the New York Times (Dec 27 1992) "I would rather do many small roles on TV, stage or film than one blockbuster that made me rich but had no acting. And if that's the choice I have to make, I think I've already made it". According to '1994 Current Biography Yearbook', Ms Richardson resides in South London with her two Siamese cats, Otis and Waldo. She has now moved to West London. Her hobbies include drawing, walking, gardening, fashion, falconry, and music. She, by her own admission is a loner and lives rather modestly. An actor who studied with Ms Richardson at the Bristol Old Vic Theatre in the late seventies described her as "a strong minded, specially gifted, rather pretty young woman who enjoys wearing jewelry. She wore toe rings, which in the late seventies and especially in England, were a rarity and considered rather racy." He also remarked on her drive, even then, to be an actress of the highest calibre.

---

IMDb mini-biography by

Trivia

Turned down the role, subsequently taken by Glenn Close, in Fatal Attraction (1987)

Played roles in four unrelated movies in which her character was in charge of having heads cut off: Alice in Wonderland (1999) (TV), as the Queen of Hearts; Sleepy Hollow (1999), as the Western Woods Crone; "Blackadder II" (1986), as Queen Elizabeth; and Chicken Run (2000), as Mrs. Tweedy.

Attended Southport High School for Girls (Southport, England)

Father: William Alan Richardson (Marketing Executive). Mother: Marian Georgina Richardson. Sister: Lesley Richardson (Chiropodist, born in 1949).

Gave up smoking after being hypnotised.

Grew up in Southport, Merseyside

Wanted to become a vet.

One critic wrote that "Miranda Richardson has a face like an English sky".

In one of the sketches on "Saturday Night Live" (1975) (20 March 1993), The Rain People, her character tells Phil Hartman's character that she draws inspiration for a particularly emotional scene from a childhood experience. She awoke after a bad crash, saw her father's face, and told him that she was alright. Then, she saw that it was just her father's severed head in her lap. This makes both actors cry, and produces a great scene for which Phil Hartman's character wins the Oscar. He takes credit for the scene and claims the story as his own (and messes up the details). Miranda's character is so angry she screams, "I want his severed head in my lap!" several times.

Cast, ironically, as Rita Skeeter, Hermione Granger's least favourite person in the world, in Harry Potter and the Goblet of Fire (2005), because she did a particularly insulting impersonation of Hermione in "Harry Potter and the Secret Chamberpot of Azibaijan", a Comic Relief sketch, in 2003.

She trained at the Bristol Old Vic Theatre School in the late seventies with Daniel Day-Lewis, Amanda Redman, Jenny Seagrove and Greta Scacchi.

When Richardson was nominated for an Oscar for Best Actress in Tom and Viv (1994) she was seen as the least likely nominee to actually win. She was so unlikely and the film was so seldom heard of that a TNT public telephone poll cited her film as "Tom and Vic".

Nominated for the 1987 Olivier Award for Actress of the Year for her work in "A Lie of the Mind."

Graduated from the Bristol Old Vic Theatre School

Personal quotes

"I like people to be surprised by the turn of events. I don't want things just to be pat and formulaic. If there's some sort of internal combustion in the character or a desire to change the way things are going, that makes for conflict, which is the essence of drama."

Why did I not stop to have children? I suppose because the opportunity didn't present itself. Yes, many women feel they are not complete without having children, but I have different creative outlets.

---

Biography from Leonard Maltin's Movie Encyclopedia:

Talented British actress who made a phenomenal screen debut as Ruth Ellis, the last woman to be executed in England, in Mike Newell's Dance With a Stranger (1985). A student of the Old Vic Drama School, Richardson appeared in many theatrical and TV productions, and has worked in such films as The Innocent (1985), Underworld (1986), Empire of the Sun (1987), and The Fool (1990). But in 1992, she dazzled critics and audiences alike in three successive roles that demonstrated her extraordinary versatility: as the depressed London housewife in Enchanted April (again with director Newell, in a sunnier mood), as the wife of a philandering Parliament minister in Louis Malle's Damage (for which she was Oscar-nominated), and as a cold-blooded IRA terrorist in Neil Jordan's The Crying Game Recent credits include Century (1993), the made-for-cable movie Fatherland and an emotional turn as T.S. Eliot's disturbed wife in Tom & Viv (both 1994), which earned her a Best Actress Oscar nomination. The future for this gifted performer is limitless.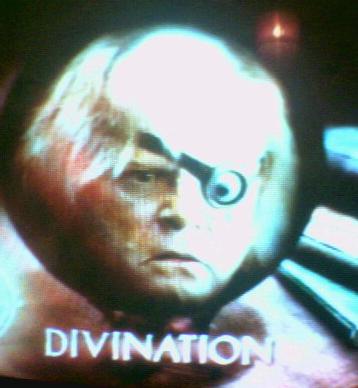 Mad-Eye Moody
Biography for Brendan Gleeson
Height

6' 2" (1.88 m)

---

Mini biography

A versatile actor, who decided to become an actor at age 34 after teaching a secondary level for several years, made his debut as a quarryman in The Field (1990). He had several small roles in major Hollywood movies based in Ireland, such as Far and Away (1992) and Into the West (1992). Memorably played historical Irish figure Michael Collins in The Treaty (1991) (TV). Made his breakthrough in Scottish themed Braveheart (1995), which was largely filmed in Ireland, opposite Mel Gibson. He played Gibson's right-hand man Hamish. Since then, he has appeared in numerous major films such as Mission: Impossible II (2000), Lake Placid (1999), Turbulence (1997/I). He has made a name for himself taking the titular role in The General (1998), based on the life of Irish criminal Martin Cahill, for which he won the Boston Society of Film Critics Award. He appears in director John Boorman's film The Tailor of Panama (2001) as well as Martin Scorsese's Gangs of New York (2002) and Steven Spielberg's Artificial Intelligence: AI (2001).

---

IMDb mini-biography by

Mini biography

Brendan Gleeson was born on March 29th 1955 in Dublin, Ireland. From a very young age he loved to learn, especially reading classical text in and outside the classroom. He took great attention to Irish play writers such as Samual Beckett, which eventually led to him performing in his high school play production of 'Waiting for Godot', and paying great attention to detail in his high school drama classes. Upon finishing 12th grade, he spent a couple of years with the Dublin Shakespeare Festival, and under the advice of a director there, headed across to London and auditioned for drama schools. He was nearly immediately accepted to the prestigious Royal Academy of Dramatic Art, and he graduated from the three year BA hons course. After RADA, he returned home to Dublin, and continued with theatre, as well as making a living as a secondary level teacher specifically in English and Drama. Soon to follow, he was invited to audition for the Royal Shakespeare Company in Stratford upon Avon, and spent a couple of seasons back in England on the stage. He then, at the age of thirty five, decided to audition for films in the UK and began to build a very respectable resume playing many different diverse characters. His classical acting skills gained the attention of Mel Gibson and he was casted in the 1995 film Braveheart. Ever since, he has continued to bring his huge stage presence to the screen, always delivering the character in full development to his audience. He is married to his lovely wife Mary, and has three children.

---

IMDb mini-biography by

Spouse

| | |
| --- | --- |
| Mary Gleeson | (1982 - present) 4 children |

---

Trivia

Frequently plays wise, experienced men who act as mentors and father figures to the lead characters.

He is a fine fiddle player and can be seen playing it in Michael Collins (1996).

He has four sons from his marriage to Mary.

He was a teacher for 10 years before becoming an actor

Joined the Royal Shakespeare Company (RSC) in Stratford Upon Avon, England, in the late eighties for two seasons where his credits included King Lear and King Richard II.

Attended the Royal Academy of Dramatic Art in London, England.

Participated in the Dublin Shakespeare Theatre Festival the during mid-eighties.

Plays a professor of Defense Against the Dark Arts in Harry Potter and the Goblet of Fire, as well as in, presumably, Harry Potter and the Order of the Phoenix and any subsequent films in which his character, Mad-Eye Moody, appears. This makes him the first, and to date only, actor to play a Hogwarts professor who has himself been employed as a teacher.

Associate Member of RADA.

Biography for Katie Leung
Birth name

Katie Liu Leung

---

Nickname

Katt

---

Height

5' 5" (1.65 m)

---

Trivia

Beat out over 3,000 girls to make her debut as 'Cho Chang' in 'Harry Potter and the Goblet of Fire.'

Parents are Kar Wai Li & Peter Leung (divorced)

She attends a £5000-a-year Glasgow college.

Author J.K. Rowling insisted that the actress to play Cho had to be a complete unknown.

According to her father, she had never been in a school play and went for the audition "on a whim"..

Her dad runs a successful restaurant in Glasgow & a thriving Chinese food wholesale business

Lives in a £400,000 house

Lives with her father, two brothers and a sister in an exclusive district of Motherwell, Scotland.
This is all we know of the actor playing Madam Maxime.
Biography for Frances de la Tour
Trivia Sister of Andy de la Tour
She was awarded the Laurence Olivier Theatre Award in 1984 (1983 season) for Best Actress in a Revival for the Moon for the Misbegotten.
She was awarded the Laurence Olivier Theatre Award in 1992 (1991 season) for Best Actress in a Supporting Role for her performance in When She Danced.
This is what we know of the actor playing Barty Crouch.
Biography for Roger Lloyd-Pack
Height

6' 3¼" (1.91 m)

---

Spouse

Trivia

Father of Emily Lloyd

Son of Charles Lloyd Pack

He was awarded the 1984 London Critics Circle Theatre Award (Drama Theatre Award) for Best Supporting Actor for his performances in One for the Road and Wild Honey.

Is an avid supporter of English Premiership football team Tottenham Hotspur and has been in the crowd for a few matches at White Hart Lane, sometimes giving me pre-match interviews on the touchline.

This is all we know of the actor playing Fluer Delacour.

Biography for Clémence Poésy

Height

5' 7" (1.70 m)

---

Mini biography

Clemence started acting around the age of 14. She has since then appeared in French films. Her latest project is Harry Potter and the Goblet of Fire. She has also appeared in a mini-series, "Gunpowder, Treason, and Plot", where she is playing the role of Mary, who is the Queen of Scots.

This is all we know of the actor playing Viktor Krum.

Biography for Robert Pattinson

Height

6' 1" (1.85 m)

---

Trivia

Is an excellent musician playing guitar and keyboards.

Is a highly skilled sportsman, taking part in everything from football and athletics to skiing and snowboarding.